CRUISE BUDDY HANGOVER PATCH FOR CRUISERS
Regular price
Sale price
$29.95 USD
Unit price
per
Sale
Sold out
CRUISEBUDDY
Introducing the all new CRUISE BUDDY hangover relief system. The Best BUDDY you need on your upcoming cruise. CRUISE BUDDY has helped thousands of cruisers party like its nineteen ninety nine!
Our Innovative breakthrough formula Incorporates the absolute best vitamins and minerals to ensure you stay hydrated and recharged during your Cruise.
(VITAMINS: A, B3, B12, C, D, E, POSTASSIUM, MAGNESIUM, GREEN TEA EXTRACT, MILK THISTLE)
⏰ Recommended Dosage 1 Box per person per 7-8 day cruise.  
🍹Premium formula: CRUISE BUDDY contains only the highest quality ingredients vitamins and minerals.
🌴 Set & Forget: Just Apply 30 minutes before drinking and leave on for at least 8 hours to feel good as new.
🏊 Water-Ready: Our patches are completely waterproof, allowing you to enjoy your cruise to the fullest.
🇺🇸 Made in the USA
📏 Patch size: 1.88x1.88in Round 
Share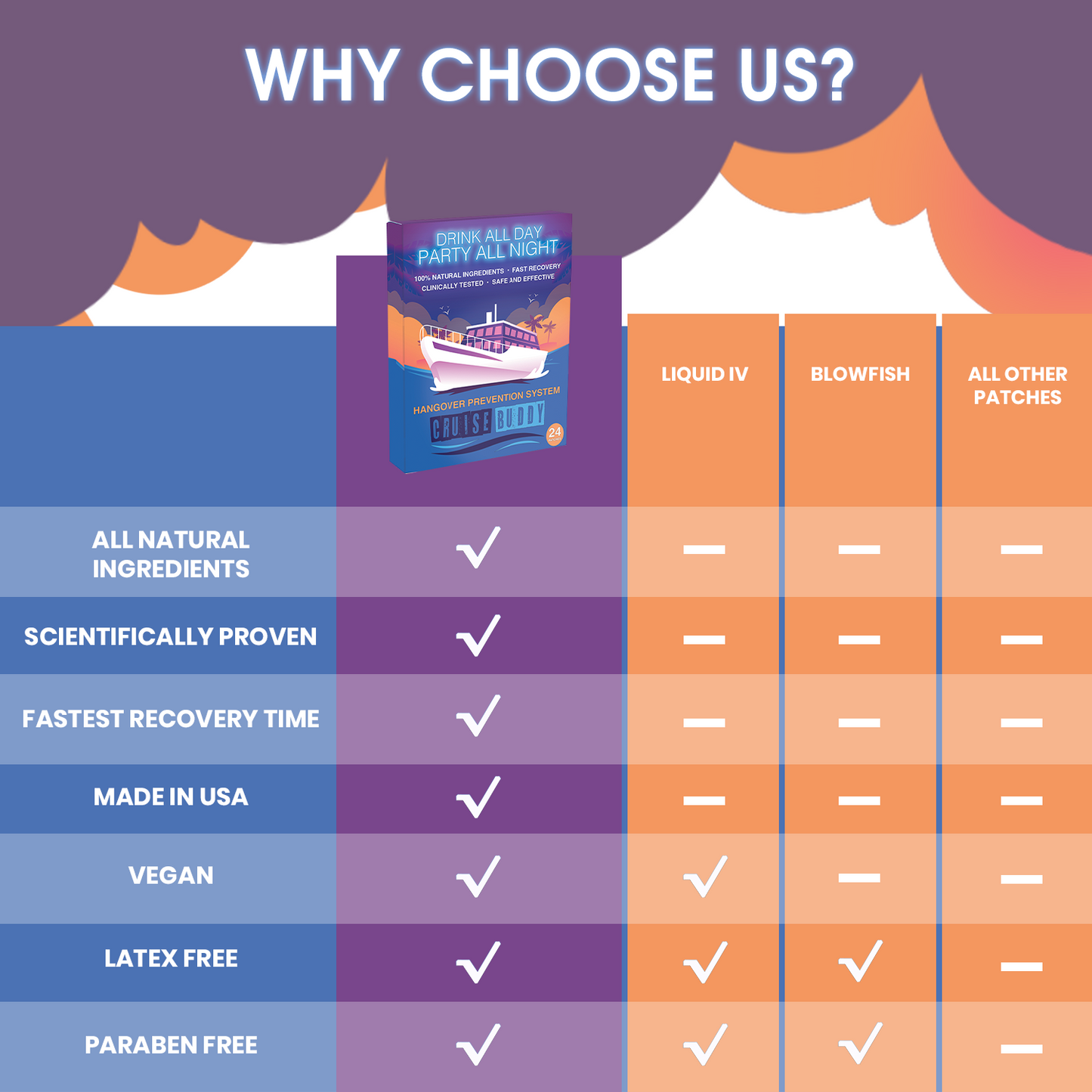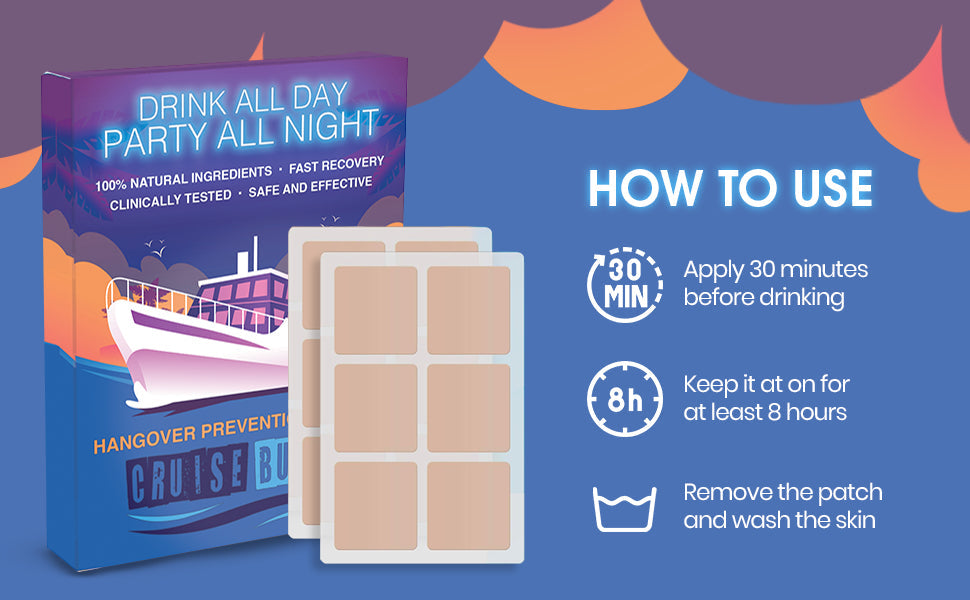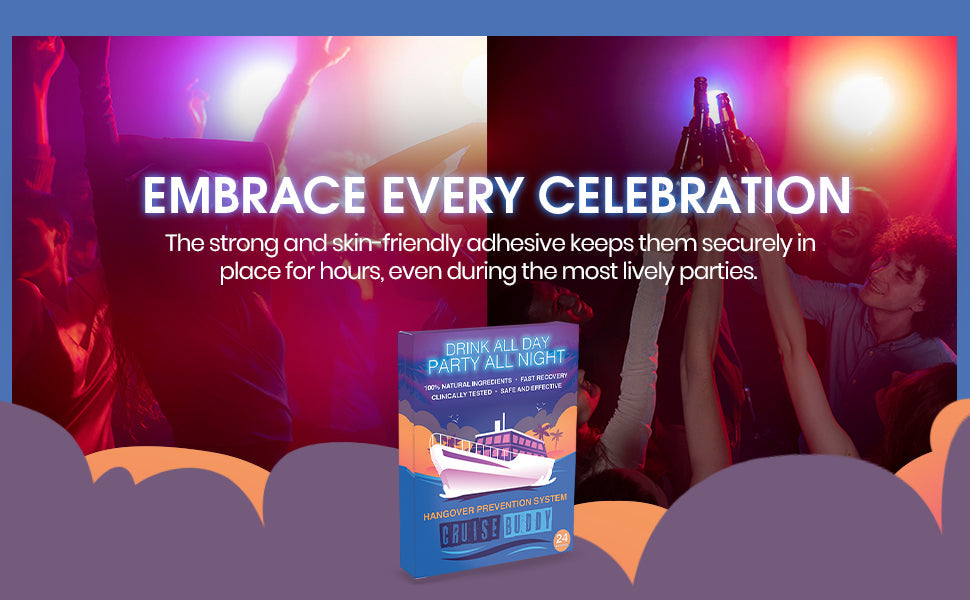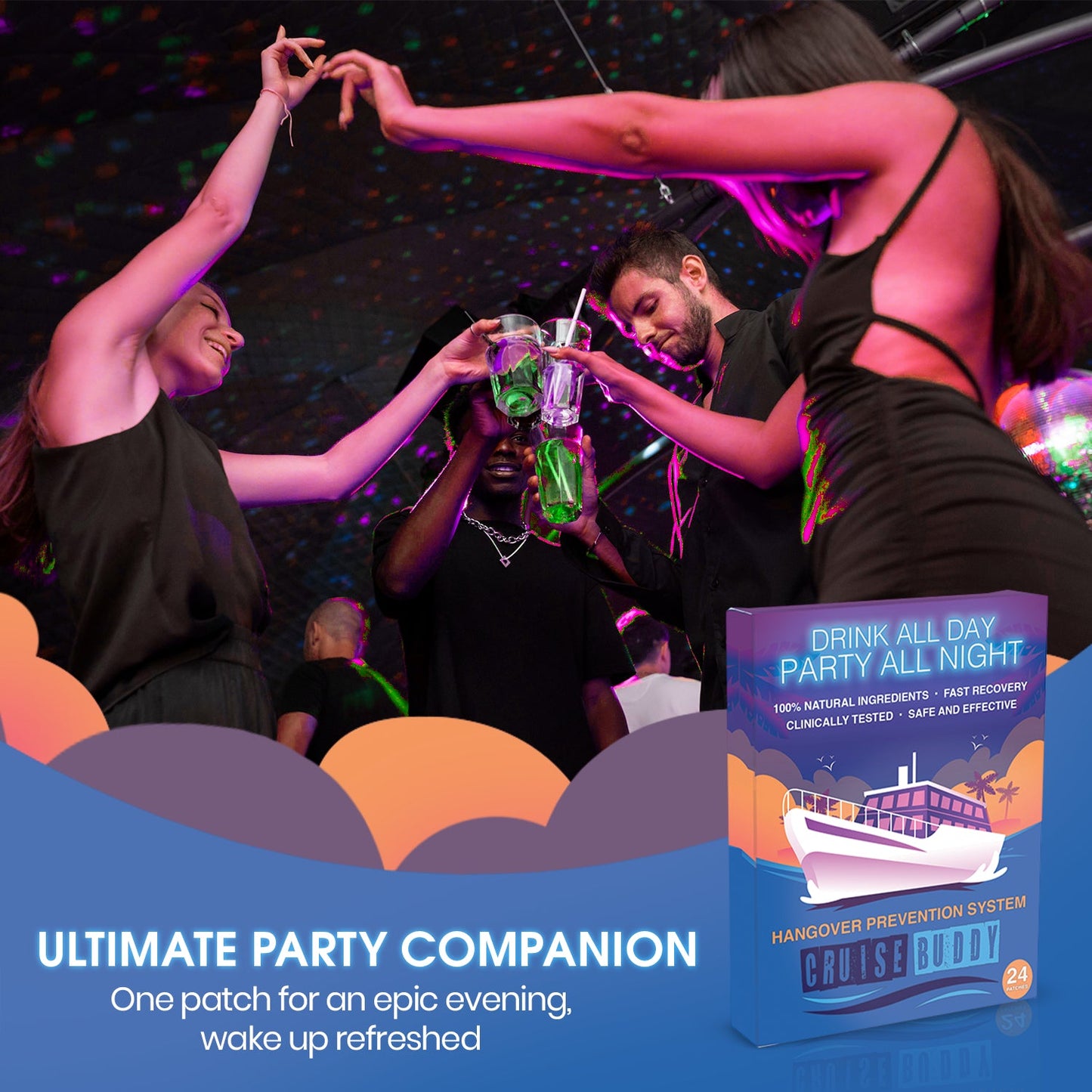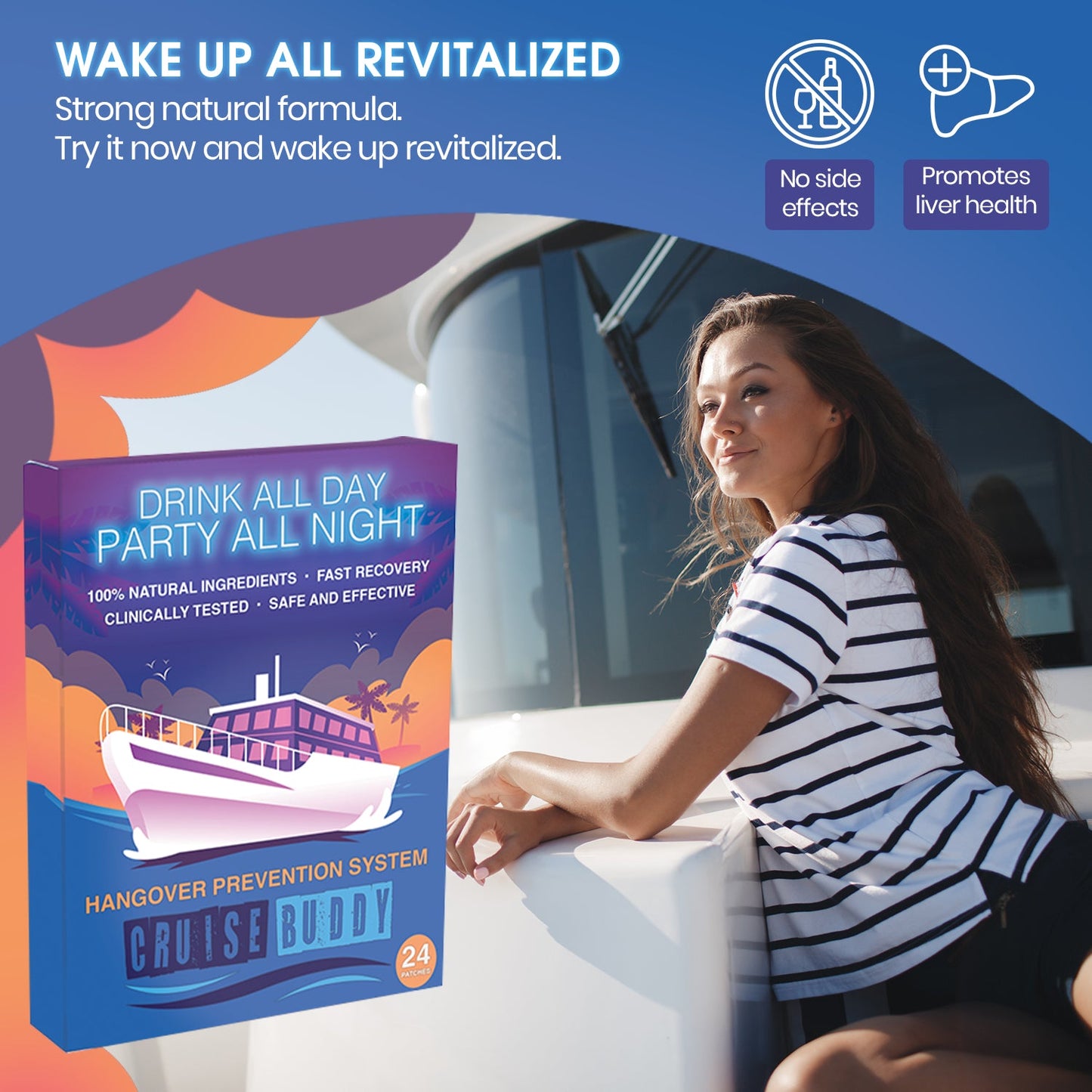 They do work
Bought from a recommendation from a friend, he doesn't even cruise but it doesn't matter they work anyway
Drank alot
And felt great next day. I use these on land now.
Miracle Patch
These were put in our bachlorette gift baskets and we all used them that night. Me and all my girls were absolutely wasted and woke up the next morning feeling great. We applied before drinking and I think that's the key to these.